SERVING IS IN OUR SPIRIT!
​
We are a body of believers who are compelled to live a life that honors our Savior. Jesus says in Matthew 20:28, "...just as the Son of Man did not come to be served, but to serve, and to give his life as a ransom for many." We consider it a joy and a blessing to share the love and compassion of Jesus Christ in our servitude towards others.
We would love to meet you and have you join us for one of our upcoming events. Please feel free to fellowship with us in the near future.
Morning Prayer 9:50am
Worship Service 10:00am
Virtual Service/Facebook Live
9:55am
Morning Prayer (Mon) 5:00am
Noon Day Prayer (Tues) 12:00pm
Family Prayer (Thurs) 8:00pm
Prayer Line # 1-667-770-1637
Access Code: 747195
​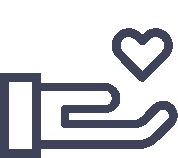 "Whoever is generous to the poor lends to the lord, and he will repay him for his deed."
inspired/mOTIVATED/PURPOSE